Contact Oakley City
960 W. Center Street
P.O. Box 129
Oakley, Utah 84055

Office:435-783-5734
Fax: 435-783-5732
Monday-Thursday

8:00a.m. to 4:30 p.m.
Closed on Fridays
Pay Your Utility Bill
Click below to pay your utilities or click HERE to set up a user profile and
pay your bill.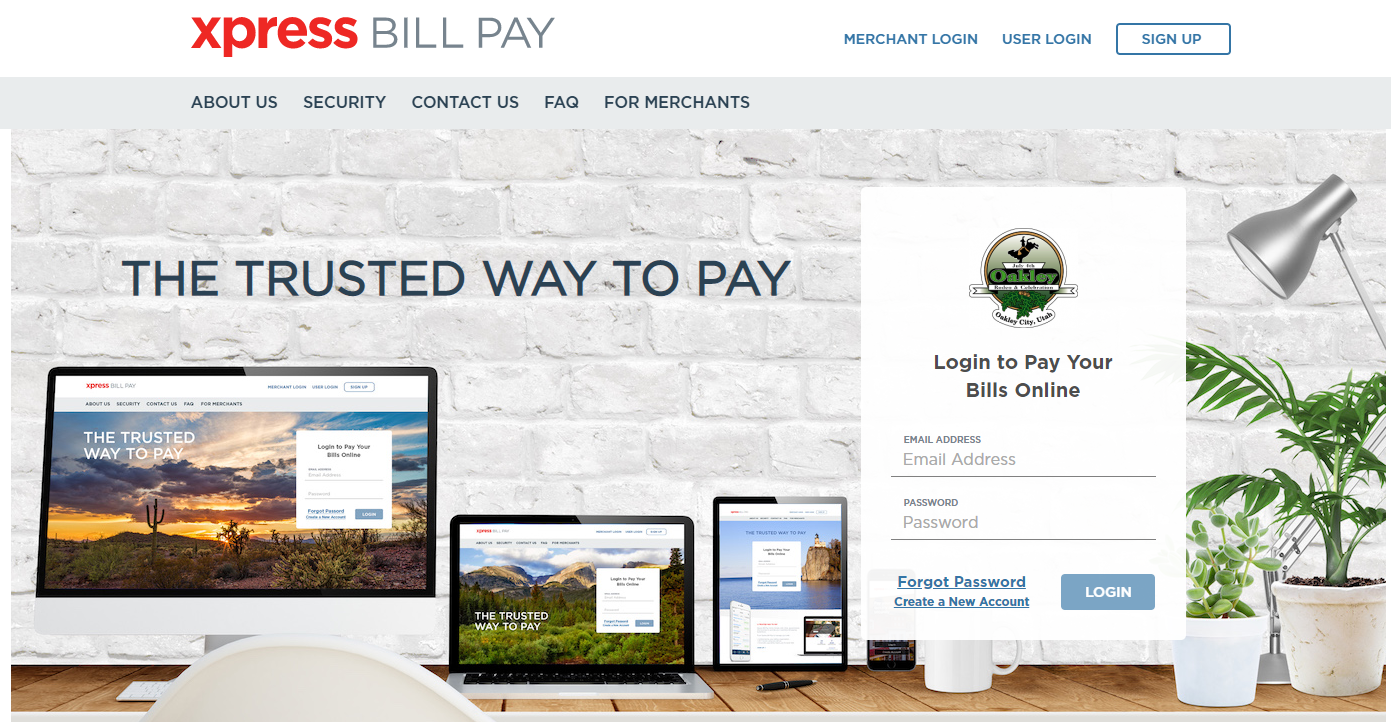 Elections 2019
Learn more about the candidates and issues by clicking HERE. You can view the 2019 ballot HERE.
Drop your ballot off at City Hall or mail it in to Summit County.