Drive-By Parade of Homes Map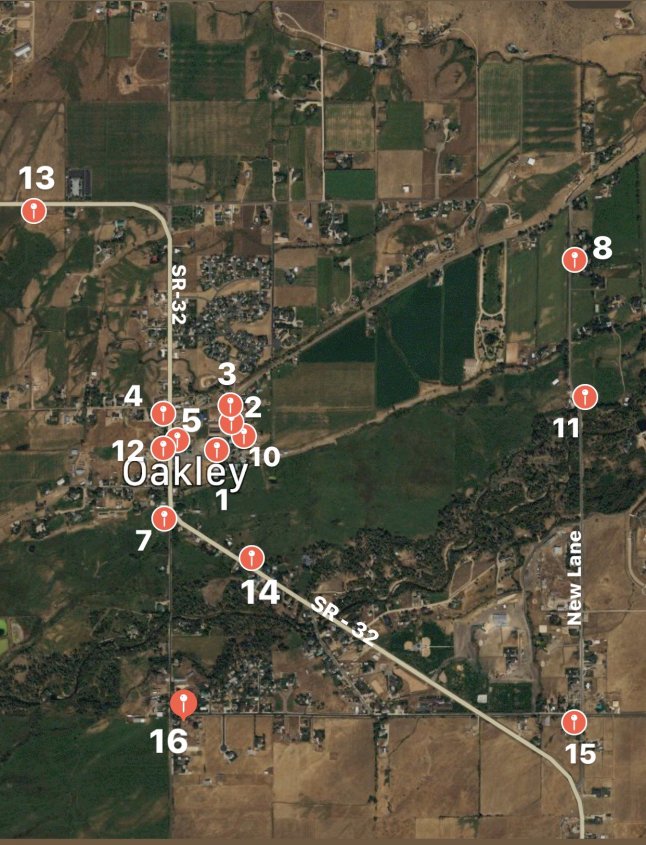 Vote for your favorite home HERE!!

Oakley 4th of July 2020 Schedule

The Fourth of July is coming up! Due to concerns related to the COVID-19 pandemic, some of our traditions will look a little different this year, but we hope you still feel a sense of community and celebration during this time.
Oakley 4th of July Rodeo: The modified rodeo will be held July 2-4 starting at 7:00 PM. All tickets have already been awarded and will not be available to the public the nights of the event. We ask that you enjoy the nightly fireworks from your porch!
4th of July Patriotic Program: The Patriotic Program will be held on July 4, 2020 at 10:00 AM on the south east field at the Oakley City Recreation Complex. Bring your own camp chairs or blankets and be ready to sing classic patriotic favorites! Please sit within your household groups and wear face coverings when social distancing is not possible.
4th of July Virtual 5K: Due to social distancing guidelines, our Oakley 5K will be virtual, meaning you can run your 5K anytime, anywhere! Find more information and register online HERE
4th of July Parade of Homes: The traditional parade may have been canceled, but we would like to invite everyone to participate in a patriotic themed "Parade of Homes". Pick up a numbered yard stake from Oakley City Offices and decorate your own "float" (lawn, porch, trees, dogs – get creative!) and enter to win a prize for best presentation. Fill out your application HERE

Need for Volunteers:

We still need volunteers for the Oakley Rodeo! Please fill out a volunteer form HERE